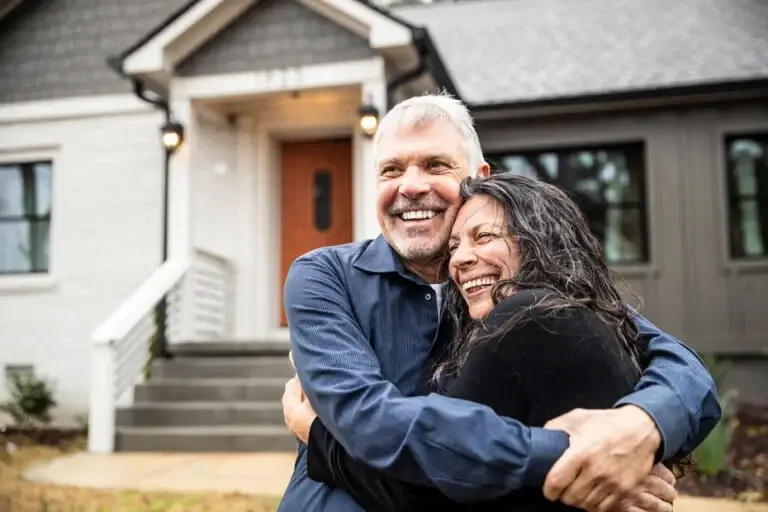 The Truth About Reverse Mortgages
By Rudri Bhatt Patel
Published Fri, Jul 7 2023
Ask a group of people about reverse mortgages, and you're bound to get back a lot of different opinions and not very many facts. The truth is that for many happy borrowers, reverse mortgages are viable and practical retirement tools. Here are four truths about reverse mortgages to help you separate the facts from the fiction.
Truth #1: Most Reverse Mortgage Borrowers Are Happy with Their Choice 
Media coverage regarding reverse mortgages has generally been mixed, with reviews leaning toward the negative. The reality is that despite the unflattering press, many borrowers are happy with their reverse mortgages.
A 2018 study by the Gerontological Society that surveyed 1,088 adults over 65 reported that HECM borrowers had higher financial and housing satisfaction than their nonborrower counterparts. 
Among 32,000 mortgage complaints reported in the Consumer Financial Protection Bureau's 2021 Report, fewer than 1% were from reverse mortgage borrowers. Similarly, according to the National Reverse Mortgage Loan Association, the number of people getting reverse mortgages has increased, with almost 65,000 qualifying for these loans in 2022.  
Truth #2: Reverse Mortgages Can Help People Stay in Their Homes 
Many retirees want to continue to live in their homes and stay connected to their communities. A 2022 University of Michigan National Poll on Healthy Aging reported that 88% of retirees aged 50-80 believed it was important to age in place. The same poll, however, also indicated that many retirees felt unprepared to age in place in their homes.  Over half of those surveyed suggested their homes needed some or many modifications to make them age-in-place ready. Many lacked lower-level door handles, door frames that could accommodate wheelchairs, or home entrances with a ramp or stairs.
Proceeds from a reverse mortgage can provide funds to make these necessary modifications. Especially for retirees whose savings and cash flow get them just enough to live on but not enough to make expensive home renovations that would make aging in place possible.
Truth #3: Equity Is a Viable Retirement Strategy
Though often dismissed as a possible source of retirement income, home equity can have an important place in a retirement portfolio. The 2020 Census shows that individuals over 65 have at least $300,000 of equity in their homes. Though home equity in older people's homes has doubled since 2010, many are not using it to their advantage. The National Reverse Mortgage Lenders Association reports that older adults had $11.8 trillion of equity locked in their homes in 2023. 
The versatile payout options offered through a reverse mortgage allow borrowers to tailor equity use to their needs. Borrowers can take a lump sum, monthly payment option, line of credit, or a combination to help create a retirement strategy. 
Truth #4: A Reverse Mortgage Can Fill Retirement Planning Gaps
Statistics on retirement savings indicate that retirees need to have an open mind and weigh all the options when considering a sound long-term retirement strategy. In a 2022 Transamerica Center for Retirement report, 40% of individuals 57-75 said they were behind in retirement savings.  
A unique feature of a reverse mortgage is that borrowers don't have to take all of their equity at once. This feature allows borrowers to tailor their loan and payout structure to their particular needs. Some of the ways a reverse mortgage can help retirees fill some of their retirement planning gaps include:
· Maintain investments and avoid dipping into savings by leveraging reverse mortgage proceeds to increase cash flow. 
· Keep the flexibility of a stock-heavy portfolio without worrying about the impact of market downturns on your main source of income.
· Leverage an equity reserve with a reverse mortgage line of credit that offers increased borrowing power over time.
This article is intended for general informational and educational purposes only, and should not be construed as financial or tax advice. For more information about whether a reverse mortgage may be right for you, you should consult an independent financial advisor. For tax advice, please consult a tax professional.